Success is born when passionate professionals work together.
Remarkable software doesn't happen by accident.
Every detail needs to be right.
The Veeroute team thrives on professional challenges and non-standard problems. We're proud to have brought them together.
But we're even more proud of their commitment to your company's success.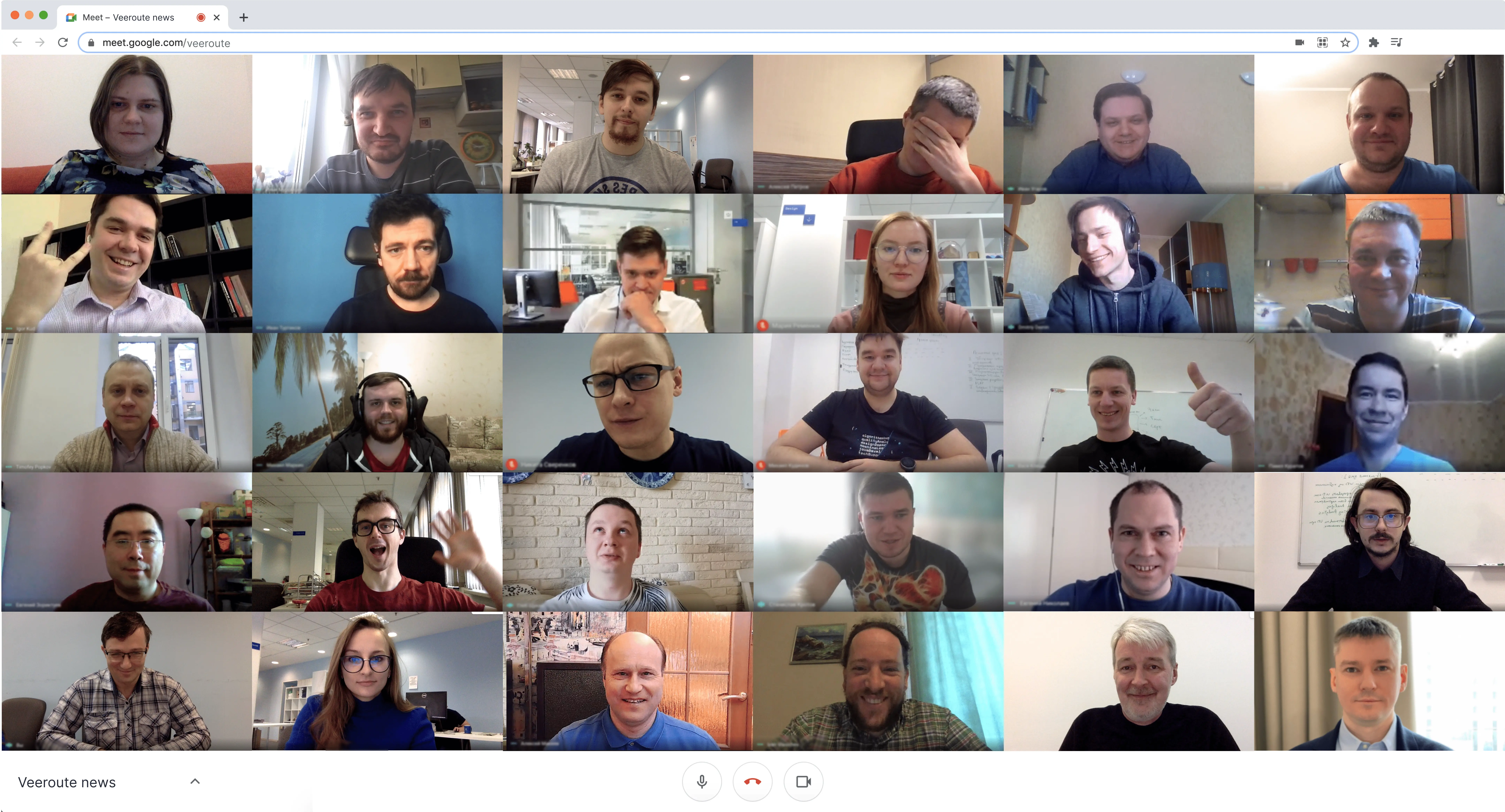 Our customers demand precise, trustworthy results. We're meeting their high expectations with an optimizer that delivers exceptional performance - both today and well into the future. This mission makes each team member's expertise, responsibility and vision important.
Management
Our management team consist of both young, ambitious founders and professionals which have a lot of experience behind them with launching and growing successful software companies. Their combined experience help us make balanced high-quality decisions.
Developers
Our mathematicians and developers – the technical side of Veeroute optimization – are passionate about their craft. They seem to know just everything about combinatorial problems. Most important, if something doesn't meet their expectations, they'll make it right.
Sales team
Our sales and marketing managers are both product experts and trusted advisors. They understand how the Optimizer can help you succeed. They're visionaries who continually find new and innovative ways to put it to good use. And the feedback they provide us guides our product strategy and development.
Technical support
Our technical support team helps our customers use the optimization engine to solve their most pressing business problems. Any time you have a problem, they're ready to help.
Every day, our Veeroute optimizer solves thousands of complex business problems. It plans last mile deliveries, finds optimal routes and draws up work schedules. Just as important, it continually learns how to do all these tasks better.
We've turned an idea into a competitive product. Today, companies of every size and from almost every industry use our optimization engine to deliver measurable, sustainable results.
VRT GLOBAL LIMITED
Arch. Makariou III, 172 MELFORD TOWER, 1st floor, office 106, 3027 Limassol, Cyprus